I has been more than one week since list of top 100 Real Estate Blogs went live. If you made the list before we launched the list, you may be well aware of it. If you have not heard about it. It is a list of real estate blogs that ranks blog. To rank real estate blogs we have factored in Google PR, Technorati Rank and Alexa Rankings. It is a first list of its kind and of course such an attempt will draw some attention and criticisms. So today I would like to acknowledge the incredible feedback we received and to respond to some criticisms.
Thanks For The Buzz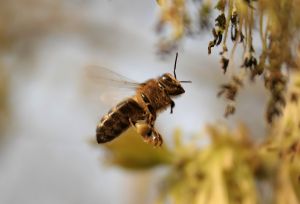 Fir of all I would like to take time and thank every blogger and blog that linked to my original post announcing the list or to the list itself:
I also would like to acknowledge all who took their time and commented on the post that originally announced the list.
Responding To Criticism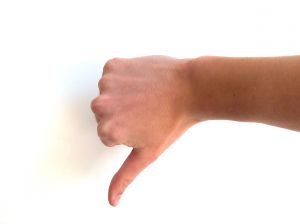 Now I would like to respond to some criticisms. While I tried to respond to some of it personally on the blogs offering their feedback, I think t is important to gather the criticism into one place. I have tried to counter the criticism I found so far, but I have decided to include the criticism or rather my response to what I see as trends in criticism of our list. I tried hard to respond to particular posts personally, however it doing so I mark all the criticism with hope to improve our list or or to respond to something in a greater detail here on my own blog.
The list is unreliable. Just because we use rankings that are not necessarily most reliable does not mean our list not worthy to take a look at. Out of all list that rank blogs and websites our list is the most focused on real estate even though some blogs that are not primarily write about real estate slipped through. However unreliable one may hold Google, Technorati and Alexa- these statistics are hard to manipulate and artificially inflate therefore it will be very hard to progress on our list as well.
I can't compete with big Blogs. There is an underlying consensus among real estate bloggers out there that in order to have nigh rankings you either need to write about technology or otherwise to be connected to "Silicon Valley" or you need to have a multi authored blog. I would argue that when it comes to blogging it is not your connection and your niche that are crucial to your success – it is the content of your blog. Here is an example. Doshdosh– an internet marketing blog is barely year old and is authored by one person. In just over one year not only the blog gained 11,000 subscribers but is widely accepted as leading blog in that particular niche.
The list has many blogs that should not have been there. I have tried to be diligent in compiling the list. I started with 30+ blogs from my Google reader. Then I moved to the blogrolls of the blogs I subscribe to and other websites like Blogflux to come up with the "first" 100 blogs. I certainly may have made a mistake or two and if your notice a blog that should is "home an living" kind of website please let me know and I will correct.
What other value our list brings comparing let say to Blogflux. Our list is more focused. I examine carefully each submission before including the blog into our list. We give each blog clean and search engine friendly links. We aggregate the latest post form each blog on the list.
Infringing on NAR trademark. I just have to say that it was on oversight on my par when we purchased the domain. There was no intention to neither compete with nor associate ourselves with NAR. As you an see our list is hosted on it's own domain now.
Feel free to offer your onion about the Top 100 Real Estate Blogs. If you have a real estate blog feel free to submit it to me via email: vlad @ go-beyond-mls dot com. Special thanks to Mark from 45n5 fro his tireless effort programing the list. If you have not visited the list lately we have 127 blogs already with more submissions in my mailbox. Make sure to bookmark the list for the future reference and use.

Picture credits: atroszko and Daino 16.