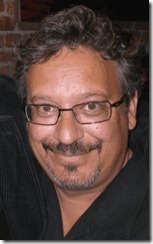 This morning as I was gazing at my Twitter account, I saw a tweet about Jay Thompson's post – Joe Ferrara Needs Our Help. Not the news I wanted to hear today.
According to Jay's post, Joe was diagnosed with a malignant brain tumor and is currently in an Intensive Care Unit in a New York hospital.
I have never met Joe in person. Joe however left a lasting impression on me during the few phone conversations we have had in the past.
My wife and I wish Joe a speedy recovery. If you can help Joe and his family with medical bills make sure to click the button bellow – Jay Thompson is coordinating the donation fund for Joe.
Make sure to grab the following code to post the donation button on your website:
<form action="https://www.paypal.com/cgi-bin/webscr" method="post"> <input name="cmd" type="hidden" value="_s-xclick" />
<input name="hosted_button_id" type="hidden" value="5CLYWG4P8WRHC" />
<input alt="PayPal – The safer, easier way to pay online!" name="submit" src="https://www.paypal.com/en_US/i/btn/btn_donateCC_LG.gif" type="image" />
<img src="https://www.paypal.com/en_US/i/scr/pixel.gif" border="0" alt="" width="1" height="1" />
</form>